Partner with Hohenstein to develop a pattern for the perfect fit.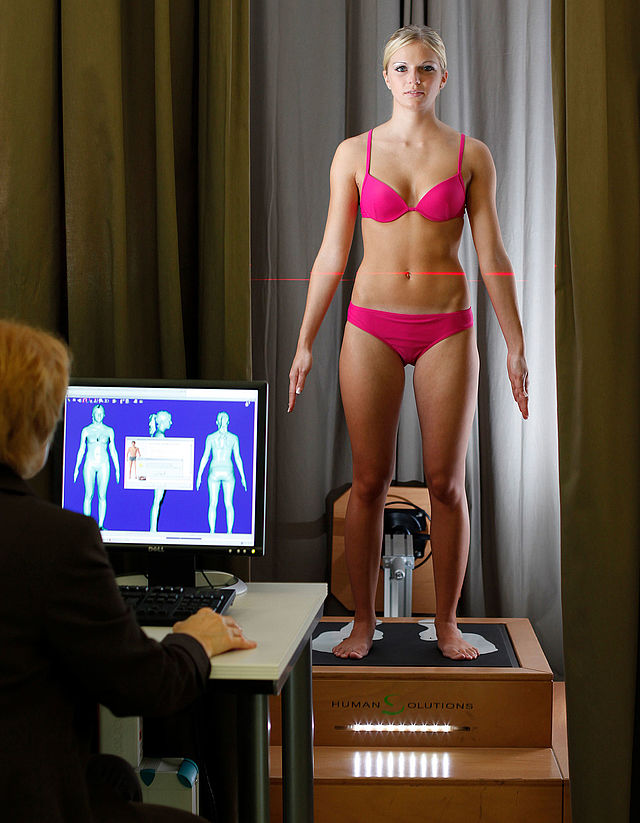 Lay a foundation for future collections - the best pattern for your customers and designs.
Hohenstein's experienced pattern makers and clothing engineers help implement patterns according to your design ideas. Using either your body measurement table or data from "SizeNorthAmerica" and "SizeGERMANY" studies, we can create basic and model patterns, including grading, according to your silhouette requirements.
Our experts can also correct your existing base or model pattern for a good fit and optimize your size sets and finished measurement tables. Regardless of the manufacturer, you will ensure a consistent fit for your products across all collections.

Reliable body data.
Our pattern technology service uses 3D body scanning, your customer data or Hohenstein's existing database. Our database includes measurements of men, women and children from SizeNorhAmerica (14,460) and SizeGERMANY (13,000) studies and special target groups such as men's and women's plus sizes or senior citizens.