We test and evaluate medical compression textiles.
With decades of experience as a pioneer in testing compression - for medical and performance applications - Hohenstein testing provides professional and neutral proof of effectiveness for medical compression products and certification according to RAL-GZ 387, parts 1 and 2 or DIN 58133. Our expert findings can serve as recognition and reimbursement from health insurance companies (e.g. "aid number").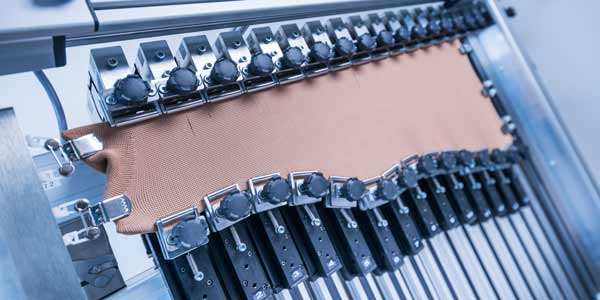 With our specially developed HOSYcan testing device, we measure and evaluate the pressure and pressure profile of compression textile products, compare materials and designs and analyze recovery rate. Products are tested specifically and reliably to the standards and evaluated according to the declared compression classes.
Pressure profile depends on application
We check the pressure profile (gradually decreasing, increasing or constant) of a textile for specific body parts depending on the desired effect.
A decisive factor is that the pressure values (defined by standards and manufacturer goals), change over the course of product's life.
The entire length of an object up to 100 cm long and 12 - 150 cm, in almost any shape, can be tested.
All types of medical compression
Medical compression stockings and stocking systems (RAL-GZ 387/1) for arms, legs (RAL-GZ 387/2), body/trunk
Medical compression bandages for ankles, knees, elbows and wrists
Clothing for scar compression
Devices for treatment of venous and lymphatic illnesses (varicose veins, chronic vein insufficiency, ulcus cruris - RAL-GZ 387/3)
Anti-thrombosis socks and travel socks
HOSYcan = HOhenstein SYstem + CAN bus technology
Compression testing with the HOSYcan device is non-destructive and is always applied over the entire length of the test item.
It can also measure the recovery rate and compression after customizable periods of stretch and can evaluate the compression effect in motion when integrated with 3D/4D scanning.
Flexible testing for precise measurements.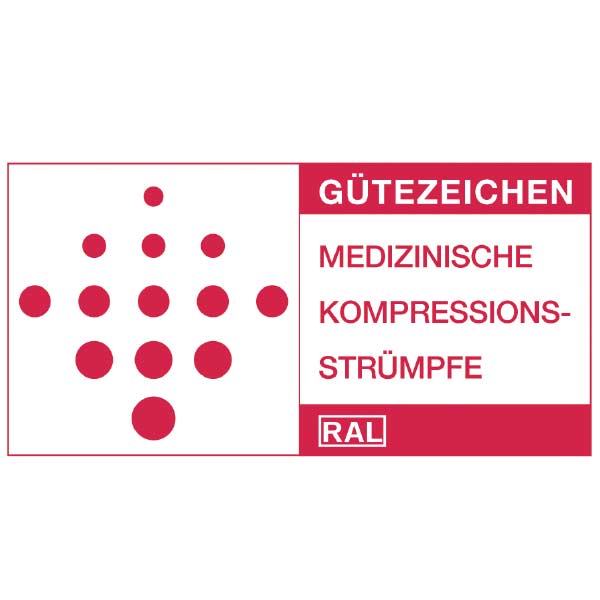 As an authorized testing laboratory for the German Certification Association for Medical Compression Hosiery, we offer testing and certification according to RAL-GZ 387/1 or 387/2.
The Hohenstein Quality Label extends our credibility to retailers, brands and suppliers for easy recognition of high quality products and verification of product claims.