Consumer-relevant Testing for Home Laundry
Customized testing plans focus on consumer- and practice-relevant test methods using naturally soiled domestic linen to support product claims.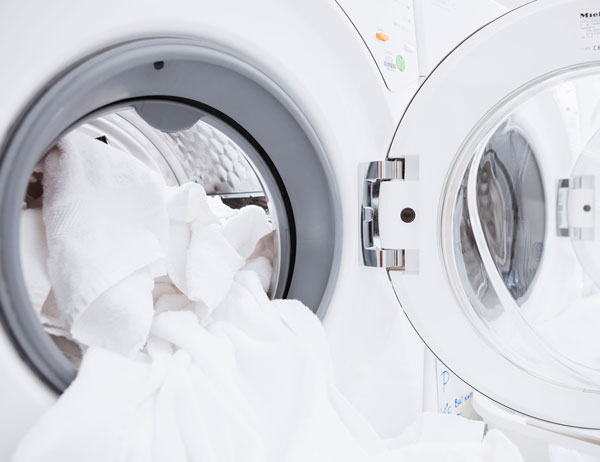 Using comparative tests, we investigate diverse factors affecting the performance of detergent, cleaning products and appliances.
We assess the stain removal performance and different aspects of secondary detergency (e.g. material protection and pill formation) in accordance with European testing programs (EU Ecolabel, A.I.S.E. test protocol).
We also examine washing and drying programs, appliances, modifications to appliances and care additives in detergents and fabric conditioners.
Claim Testing and Verification
Durability of textiles and products after washing (washability)
Softness, through absolute and relative assessment
Drying capability/absorption capacity
Retention of color tone and surface protection
Legibility and clarity of packing information
Textiles and textile products
Fabric conditioners
Conditioners
Dryer sheets