Detergent tests for maximum quality.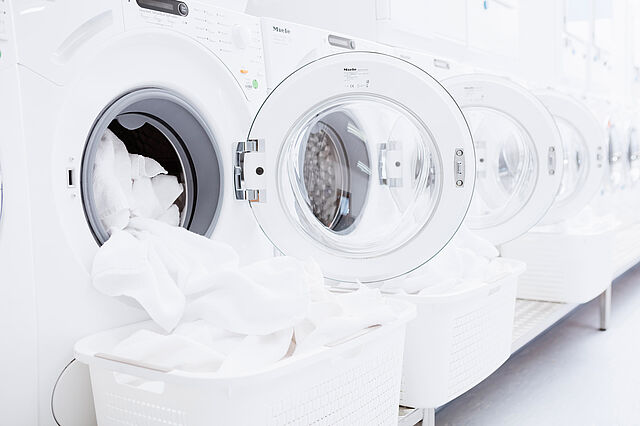 For decades, Hohenstein has made a significant contribution to ensuring the effectiveness of detergents and washing agents.
When conducting the tests in our well-equipped household laundry technology facilities, our specialists compare the cleaning effect, primary and secondary washing effects, labeling conformity, disinfection and effect on the washed item.
Removal of natural stains
Removal of dirt on test fabrics
Cleaning effect and/or dirt dispersing capability
Loss of firmness and/or chemical damage of the washed item
Inorganic and/or organic fabric encrustation
Retention of color tone and/or surface protection
Color transfer prevention in the Linitest device and/or in the washing machine
Legibility and clarity of packing information
Disinfection effect
The tests are particularly suitable for:
Heavy-duty, color and mild wash detergents (powder, tablets or liquid products)
Descaling products (powder, tablets or liquid products)
Booster products (e.g. stain salts, pretreatment products)
Color or dirt catcher sheets
Comparative detergent tests for better market transparency.
Many of our investigations are conducted as comparative product tests - objective performance comparisons of defined characteristics against at at least one reference product.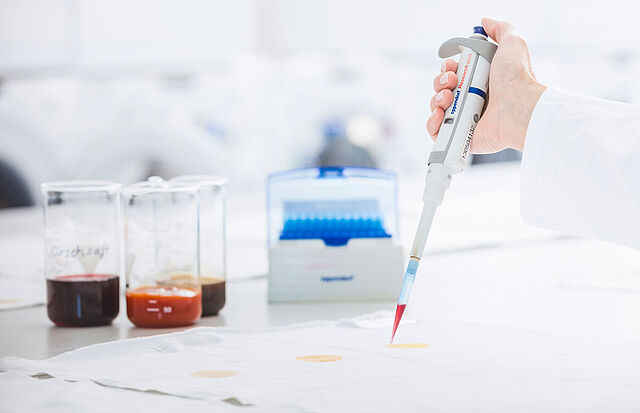 Hohenstein emphasizes practical test design for real-life conditions and considers current regulations and standards. The reference product can either be a previous model of your product or another product for competitive benchmarking.
These neutral comparisons provide market transparency that consumers, retailers and manufacturers expect.