Protect consumers with tested, safer products.
Prevent cell damage, allergic reactions, legal issues and customer complaints.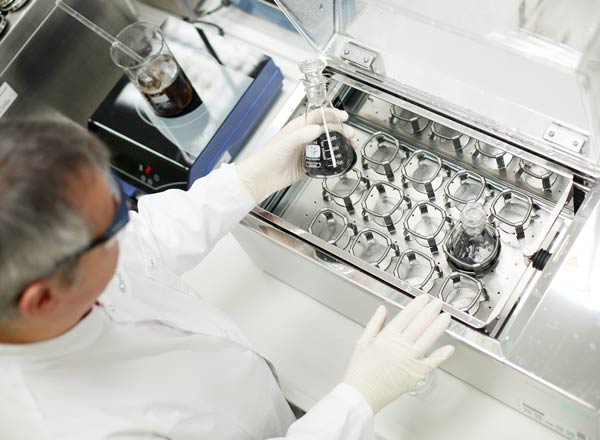 Hohenstein textile chemists and microbiologists neutrally assess product safety for quality assurance and optimization.
To help you comply with standards, laws and requirements, we constantly monitor global laws, scientific health data, restricted substance lists and new technologies.
Technological and chemical tests can be conducted on raw, intermediate and end products at all processing stages of the textile and leather production chains.
Test for restricted substances.
Product safety requirements vary by product type, customer, government and organization. So does risk. Hohenstein chemical testing labs help you meet expectations while protecting your customers and your company.
Certify harmful substance safety.
Since 1992, STANDARD 100 by OEKO-TEX® has meant chemical safety along the textile chain and effective consumer protection. This independent certification system is based on annually updated criteria, which includes over 400 parameters.
ECO PASSPORT by OEKO-TEX® screens, tests and certifies chemicals, colorants and auxiliaries to ensure ~1500 harmful chemicals are kept out of workplaces, environments and products. It helps companies source better inputs from the start.
Verify responsible production.