Fit testing saves time and money.
Hohenstein fit testing improves the whole product development process through:
Neutral assessment of size set prototypes
Using targeted human test subjects
Improved fit with optimized finished measurement tables
Improve fit before production.
Effectively tailor the fit of your entire line based on real data for your target group. Add the Hohenstein Quality Label for consumer communication. Then, boost customer loyalty with consistent, well fitting collections and allow consumers to "virtually" choose their clothes with confidence.
Fit testing by experienced, neutral engineers
Human test subjects in your target group, even in plus sizes
Optimization for collections with widely ranging sizes
Optimized finished measurement tables that enable more precise calculation for choosing suppliers and decreasing costs
Development support for size conformity and brand consistency
Quality development and assurance over the entire production chain
Reduced returns and associated expenses, increased customer loyalty and satisfaction
Test Subjects and Hohenstein Tele-fitting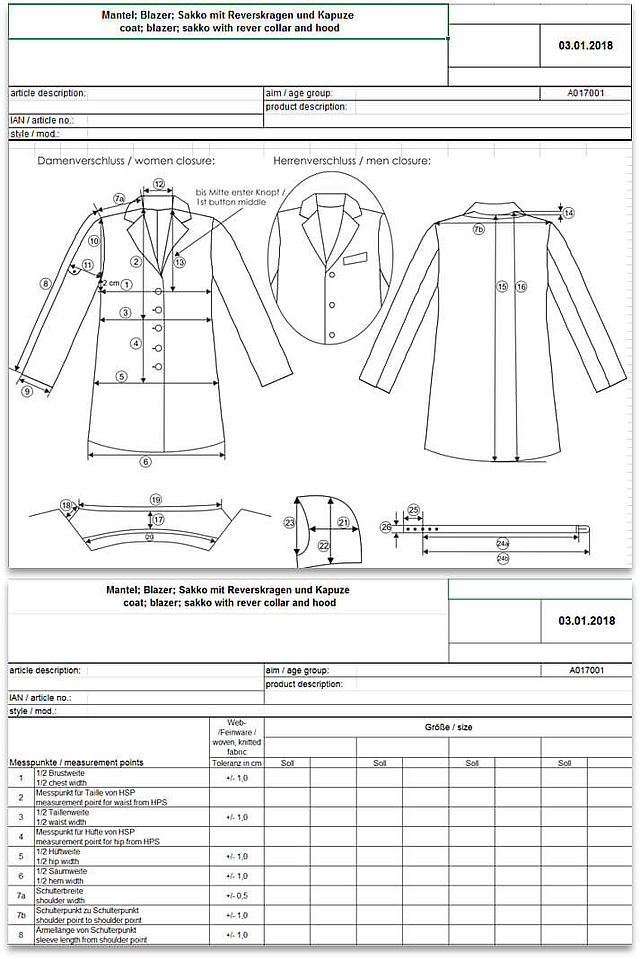 Access our pool of > 1,200 women, men and children to test fit your samples. Whether your clothes are for children, teenagers, adults, seniors or plus sizes, we help you to find trained test subjects in your size range. Then, add the expertise of our clothing engineers for the perfect fit.
Your designers, purchasers and pattern technicians can participate live using "Hohenstein Tele-fitting" and our web-based customer portal. Our experts give customized advice and thoughtful suggestions.
Based on fittings and the collected data, we create a report and optimize the finished measurement tables according to your target group. Use this data for quicker development and better quality assurance.
Unique Hohenstein Fit Testing Services
Fit testing on new garments or after care treatment
Comparative testing for fit and processing
Optimization of finished measurements table
Comparison of clothing item to finished measurement table
Testing of conformance to technical specifications
Verification of conformity with drawstring safety standard - DIN EN 14 682 (02.08)
Clear communication.
3rd party claim support
Let customers know they can rely on a consistent fit - across your collection.