Surgical textiles have an important job.
By fulfiling basic requirements, textiles contribute to patient safety and minimize the transmission of infectious agents between staff and patients during surgical and other invasive procedures.
Hohenstein tests for compliance to performance requirements:
Single-use and reusable surgical drapes and gowns for use as medical devices according to EN 13795-1
Cleanroom garments to EN 13795-2
Resistance to germ penetration in moist condition (ISO 22610)
Resistance to germ penetration in dry condition (ISO 22612)
Evaluation of cleanliness - microbial/bioburden and biocompatibility (ISO 11737-1)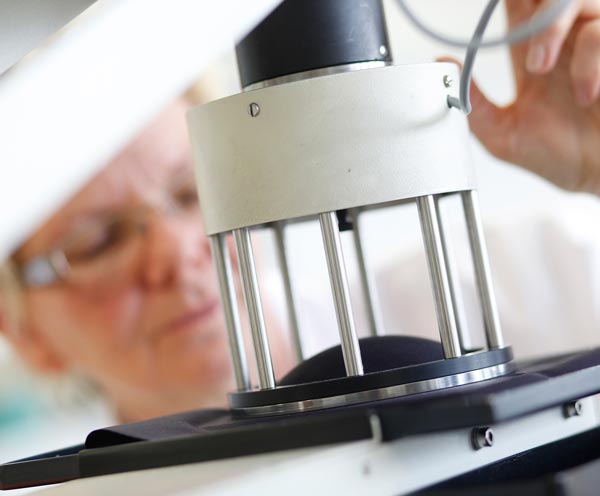 Particle release in dry condition - linting (ISO 9073-10)
Resistance to liquid penetration (ISO 811)
Bursting strength - dry and wet state (ISO 13938-2*)
Tensile strength - dry and wet state (ISO 29073-3)
*Deviating from the DIN EN 13795-1 standard, the burst strength is conducted according to ISO 13938-2, not ISO 13938-1. EN ISO 13938-1 section 1 indicates that there is no significant difference in the bursting strength results achieved using tests according to ISO 13938-1 (hydraulic method) and EN ISO 13938-2 (pneumatic method) for pressures up to 800 kPa.