Microplastics, microfibers, microparticles?
We can now move the focus from researching - to reducing - the impact.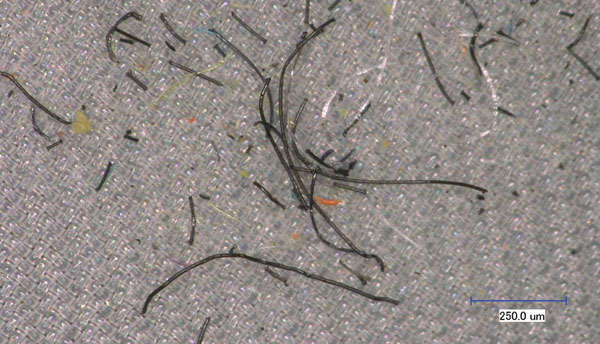 Hohenstein advances textile sustainability with new methods from intensive microfiber research.
In considering the environmental impact of textiles, there's no way to avoid microfibers. Hohenstein has been at the forefront of this research since 2016.
We analyze textiles or wastewater. You get more sustainable material.
Combine test methods for customized scope.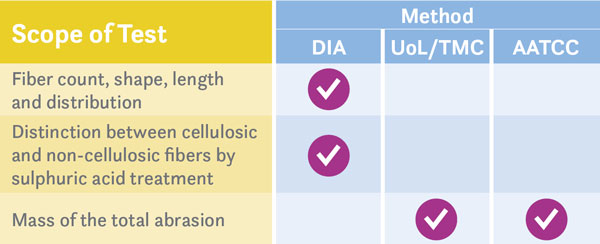 Measure the mass of shed material using filtration according to the University of Leeds/The Microfibre Consorium (UoL/TMC) Method
Quantify fiber count, attributes and size distribution using Hohenstein's method for Dynamic Image Analysis (DIA)
Near future: Determine the microplastics' chemical composition using Hohenstein's method for laser-based infrared spectroscopy (LD-IR)
Quantified status quo for informed development or claim verification
Identification and analysis of fiber-based microparticles
Independent verification of sustainability efforts
Shrink your carbon footprint further.