Neutral proof of conformity.
We work with retailers, brands, textile producers, importers and processors to test raw, intermediate and end products of all processing stages of the textile chain, including leather products and accessories. From the tensile strength of performance upholstery to the color fastness of textiles to the human-ecological safety of products: independent quality assessments and compliance with harmful substance limit values play an important role in compliance with international standards, legal regulations, customer requirements and consumer and environmental protection.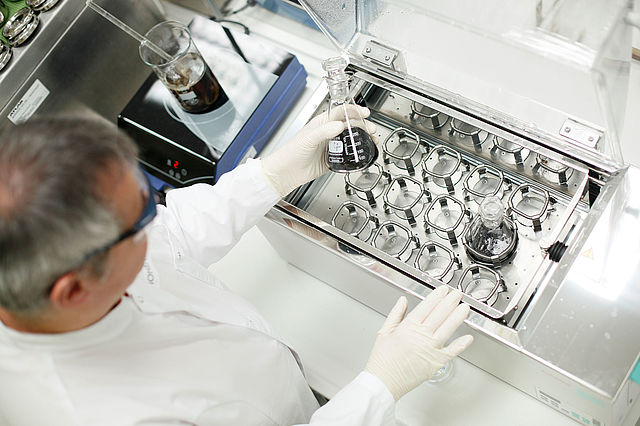 Material quality of textiles (color fastness, pilling, waterproofness, fiber fineness, dimensional stability, fabric strength, air permeability, abrasion, washing, etc.)
Tests for harmful substances according to REACH, LFGB, CPSIA or individual RSLs (Restricted Substances Lists)
Expert reporting for claims cases
On-site inspection for quality assurance
Textile labeling and fiber composition.
The EU Textile Labelling Act governs the exact determination of qualitative and quantitative composition of yarns and textile fabrics.
Our fiber analysis and determination is done microscopically, mechanically and technically. It also includes the investigation of fiber damage, microfiber determination, qualitative gene analysis and complaint processing.
EU Regulations on Harmful Chemicals in Consumer Products.
The European Chemicals Agency has launched a project to increase the testing of products for substances of concern. In addition to REACH limit value compliance, it focuses on the labelling requirements in CLP (Classification, Labeling and Packaging) and REACH regulations.
Factsheets and Order Forms